PREMIERE: "LIFE" @ POSTBAHNHOF, BERLIN
2017-08-08
Premiere: This footage has been shot at the Karl Bartos concert at Postbahnhof, Berlin. "Life" is taken from the album COMMUNICATION, re-released in 2016 (Trocadero):
But finally I have to get on with my life ...
VIDEO PREMIERE
Out on 25 August 2017: "Der Klang der Maschine" – Karl Bartos' biography in sound
Pic: ©Sina Zimmermann
0 comments
read more
comment
visit website
DER KLANG DER MASCHINE - EINE KLANGBIOGRAFIE
2017-08-01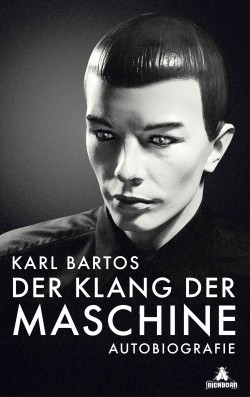 We are happy to announce the release of Karl Bartos long awaited autobiography
Der Klang der Maschine
on 25 August 2017 in Germany, Switzerland and Austria.
"Wenn es mir gelingt, mit diesem Buch der Musik von Kraftwerk eine neue Perspektive zu geben, und ich Sie vielleicht sogar begeistern kann, ganz allgemein über das Wesen der Musik nachzudenken, habe ich mein Ziel erreicht. Ich würde mir das wünschen."
Karl Bartos, 2017
Buchvorstellungen:
Karl Bartos im Gespräch mit Anja Caspary (Musikchefin radioeins/RBB)
Freitag, 01.09.2017, 19 Uhr, Berlin: KulturBühne im KulturKaufhaus Dussmann
Samstag, 16.09.2017, 19 Uhr, Hamburg: Uebel&Gefährlich im Rahmen des Harbourfront Literaturfestivals 2017
Weitere folgen!
COMING SOON: DER KLANG DER MASCHINE
2017-07-22
Karl Bartos: Der Klang der Maschine - Autobiography
Ex-Kraftwerk and co-author of "The Man-Machine", "Computer World", "Tour de France", "The Robots", "The Model" on his biography in sound.
Stay tuned for the details!
Foto: Al Overdrive